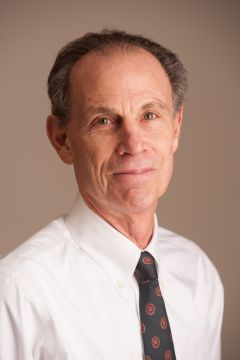 Lawrence E. Myer
Larry Myer has been practicing law in Vermont since 1984. For the last twenty years, the majority of his practice has consisted of representing Vermonters in divorce actions and other family law matters. His clients have included many local business owners, fellow lawyers, judges, and mental health professionals.
Larry's experience as a New York City Public Defender, a trial lawyer for the City of New York, and a public defender and private attorney in Vermont has provided him with a unique skill set. He has the trial skills to deal with contested hearings, as well as the ability to simplify complicated financial and children's issues in order to resolve divorce cases without trials. He has a reputation among peers and judges for being thoroughly prepared for his cases, presenting difficult issues in an approachable manner, and both forcefully and fairly representing his client's position. This makes him a skilled trial attorney who also has the ability to maximize the likelihood of successfully negotiating resolutions without costly court time.
His ability to negotiate has garnered Larry a reputation among his peers as a skilled mediator in difficult divorce cases. He has successfully mediated cases for attorneys in Washington, Chittenden, Orange, Windsor, and Caledonia counties.
Currently, Larry serves as the chairperson for one of the hearing panels for the Vermont Professional Conduct Board. The panel hears cases involving ethical complaints brought against Vermont attorneys.
Larry and his wife Bonnie live in a big, old Victorian in Montpelier, where they raised three children. Bonnie has worked for many years as a nurse at the local hospital. When not working, Larry enjoys racing his road bike, hanging out with Bonnie on their sailboat on Lake Champlain, visiting his grandchildren in North Carolina, and walking his yellow lab, Malcolm.
Education:
Northwestern University, B.A. 1970

University of Denver College of Law, J.D. 1974
Bar Admissions:
All Vermont State Courts

U.S. District Court for the State of Vermont

U.S. District Court for the Eastern District of New York

U.S. District Court for the Southern District of New York

Second Circuit Court of Appeals

United States Supreme Court