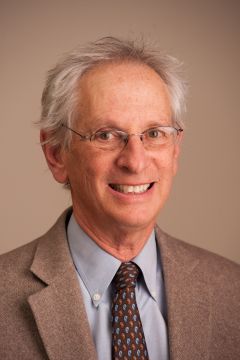 Richard I. Rubin
Richard has successfully litigated significant personal injury and criminal cases for more than 30 years, bringing over 50 jury cases to a final verdict and settling hundreds more. Together with his partners and staff, he has recovered more than $30 million dollars on behalf of his clients and has reached excellent outcomes for persons charged with serious crimes. Richard is considered by his fellow attorneys to be one of the best trial attorneys in the State of Vermont.
He represented an injured Vermonter in a products liability case against a major pharmaceutical company, recovering the largest verdict up to that time for the injuries his client suffered on account of a defective drug. This case was litigated successfully all the way to the United States Supreme Court. This victory beat back an effort by drug companies to prevent patients injured by defective drugs from receiving compensation.
Richard specializes in representing persons catastrophically injured as a result of negligence and medical errors. In one tragic case, a 16-year-old student high school student was left a quadriplegic as a result of a football injury. Richard successfully argued that the boy was not prepared and had not received proper training. The recovery he received was sufficient to provide for the client's needs for the rest of his life. More recently, Richard settled a substantial claim on behalf of a family whose child suffered a severe birth injury caused by medical mistakes during delivery. His extensive experience in handling complex and serious injury cases has resulted in recoveries, either by jury verdict or settlement, ranging from $1 million to $9 million for his clients on 9 occasions. Richard is an aggressive but compassionate attorney always focused on getting the best results for his clients.
Richard is a long time member of the Board of Directors of the Vermont Association for Justice, a member of the American Association for Justice, the American College of Trial Lawyers, the Vermont Association of Criminal Defense Lawyers, and the Vermont Bar Association. He holds the highest rating for ethics and excellence from Martindale-Hubbell, and has been selected to be listed in Best Lawyers in America for over ten years.
In 2009, he was awarded the Steven J. Sharp Award for Public Service by the American Association for Justice for his victory against Wyeth in the United States Supreme Court.
Richard lives in Plainfield with his wife Jayne. He raised three children and is involved in several local organizations. He enjoys skiing, hiking, golf, and hanging out with his children and grandchildren.
Education
Harvard College, B.A. 1967
University of Pennsylvania Law School, J.D. 1970
Bar Admissions
Vermont State Courts
U.S. District Courts for the Districts of Massachusetts and New York United States Courts of Appeal for the 1st and 2nd Circuits United States Supreme Court
Memberships and Affiliations
Steven J Sharp Award for Public Service By the American Association for Justice (2009)
Vermont Association For Justice (Board of Directors)
American Association of Justice American College of Trial Lawyers Vermont
Association of Criminal Defense Lawyers
Vermont Bar association
Highest (AV) rating for ethics and excellence Martindale and Hubbell
Best Lawyers in America