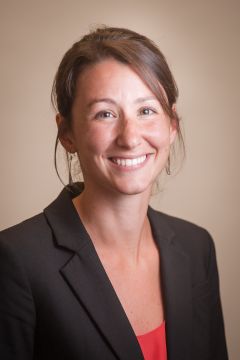 Amanda Kitchen
Amanda, our newest associate, joined the firm in 2010 as a legal intern.  Since then, Amanda successfully completed the four-year law office study program and was admitted to the Vermont Bar in May, 2014.  The four-year law office study is a program unique to Vermont where participants engage in an independent study of the law under the supervision of a licensed attorney.  The program requires tremendous motivation, organization, and dedication: all skills that Amanda now uses in the representation of her clients.
Amanda brings great enthusiasm and energy to her work and is a compassionate advocate for her clients.  She has a remarkable understanding of the intricacies of the law which enables her to thoroughly prepare her cases in a methodical and logical way.  In the few years that she has been representing clients, Amanda has earned the respect of her colleagues and a reputation as a thoughtful and intelligent advocate in the areas of criminal defense, family law, and personal injury.  
Amanda lives with her husband, Dan, and two daughters in Plainfield, Vermont where she enjoys snowboarding, softball, and refurbishing vintage campers.
Education
University of Vermont, B.A., 2005
Bar Admissions
Memberships and Affiliations
Board Member of the Vermont Foundation of Recovery

Defense Attorney on the Washington County Treatment Court Panel